Meet the Founder Adib Shakir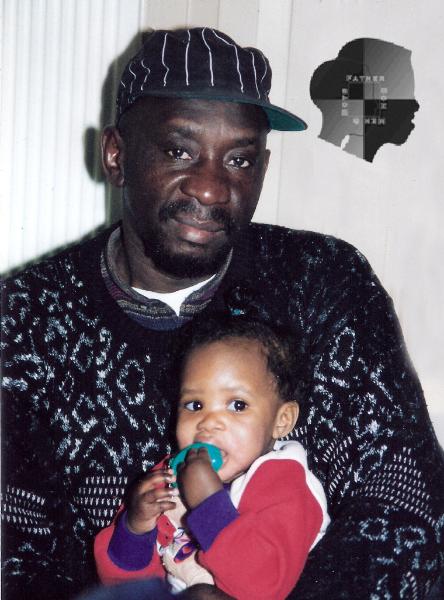 We are a strictly volunteer Organization. We rely on the good
people of our nation for donations, so we can effect change in our communities. We don't only attend to the young men in our community, but we also attend to the needs of young girls and young ladies who are in so many ways suffering, and need guidance. However our young Boys and Men are suffering the most. We see it in our neighborhoods and communities all across the country. We have so many young men that are misguided, and in trouble of all races, and we as a society refuse to address it, let alone try to do something about it. Giving these kids in need the attention and care they need. Their wellbeing is in the best interest of each and every one of us, no matter what community we are from, and as a Nation we can't compete on the World Stage, with so many misguided youth. We are doing what we can, so won't you join us by making a donation to Father, Son, Men and Boys Today.
Adib Shakir was born on April 20, 1946. "We were all born and raised together in homes we built on land given to us by my Grandfather in 'Greggs Towne' Plantsville, South Carolina", he recalls. "My Grandfather who was born on the Chekora Plantation right after the Civil War acquired enough land to give land to seven children who settled there. My Grandfather was a Carpenter and would lay out plans for each of his children's homes and all the neighbors in town on his front porch. Although he was stricken with arthritis, he'd instruct them on what to do".
"My father was also trained by another man who worked with him to build levies in the rice patties of South Carolina. My father grew to be one of the most popular carpenters in that area. Four of my uncles were trained in school to be Brick Masons and I worked as an apprentice with them during the early 60's and until 1964; the year I graduated from high school"."We built churches, warehouses, office buildings and worked on Myrtle Beach Air Force Base before I left for New Jersey to meet with my brothers and sisters who were already there. I was seeking more opportunity since my flat feet kept me from being drafted in the Army. I moved back to South Carolina in December of 1964 then returned in August of 1965 when I started working with Remco Toys".
After working a series of small jobs, I joined the Newark Community Construction Training Program where I became a member of Local Union #13. "I chose to study Brick Masonry while I was in high school in South Carolina and was familiar with it from family projects and my training so my apprenticeship was as a Brick Mason from 1978 until I became a journeyman in 1981. I studied construction cost estimating at the NJ Institute of Technology and Business Management at Rutgers University then formed The People's Choice Construction Company in 1981. Since then Adib's company has employed over 250 subcontractors and laborers as new trainees for the company and as his own special labor of love for Newark.